High Precision Brass Components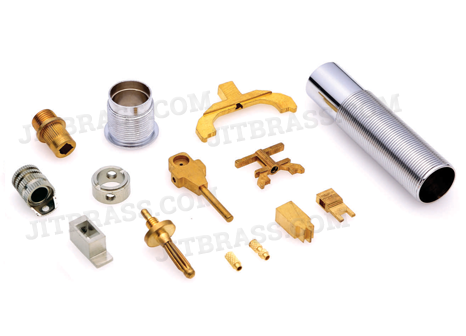 Admiralty Brass
Brass Connector
Brass CPVC Fittings
Brass Female Pin
Brass Gas Components
Brass Gas Fittings
Brass Lamp Parts
Brass Nipples
Brass Ring Washer
Brass Rings
Brass Strips
Conduit Bushing
Oval External Bend
Precision Brass Turned Parts
Precision Levels
Precision Press Parts
Precision Turned Components and Forged Machine Components are produced on latest and further operations are carried out on special purpose milling, grinding machines. We are able and equipped to produce any Precision Brass Components as per customer's imaginative or technical drawing. At present we cater to the needs in the fields of automobile industry, electrical, electronics, accessories to machines, medical equipment and instruments, marine engineering components and many others.
Material :
Brass to BS 2874 / 2872 as per customer's Specifications
Finish :
Brass natural, Electro-Tinned, Nickel etc.
Threads :
ISO Metric, BSW, BA, BSF, UNC, UNF UNEF etc.
---
We can manufacture and export High Precision Brass Components as per specifications (custom drawing and samples) for more information please
contact us
or
Enquiry Now